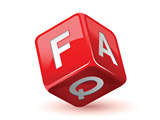 Q. How do I download the software?
A. After clicking on the welcome bonus and going to the site's main page, simply click the "Download" or "Download Now" button to begin the process. Most sites take only minutes to download the online gambling program, and you will then be instructed to continue the signup process. You'll be up and running in no time, enjoying your favorite games.
Q. Can I use the no-download site to play before I decide to download?
A. Yes. Simply search the home page on the online gambling website for "No Download" and follow those instructions to begin playing the Flash or Java version of the website's client without having to download. In minutes you'll be enjoying quality games via your web browser.
Q. How do I make a deposit on an online gambling website?
A. During the signup process, you will be asked if you want to set up a real money online gambling account. Once you choose that option, you will see a list of banking methods that the site accepts for the transfer of payment. Have a look through them to see which one best fits your preferred banking method, whether it's a prepaid Visa card, electronic check, or third party processor that moves funds directly from your bank account to the online gambling site account. Most of the methods offer withdrawals as well as deposits. The best part is that we list the very best ways to get your money in and out fast!
Q. How do I place bets?
A. Each game on the online gambling website will provide betting buttons which you can click. Choose your limits before starting to play the game, and you can work within your bankroll to play as long as you'd like. The "Help" section of the website will provide additional information.
Q. How do I know how much money is in my account?
A. Every online gambling website has a "Cashier" or "Account" page. This is where your account balance is displayed. It is always immediately updated, and you can also view a history of your transactions and gaming activity to track your play.
Q. How do I find the games I want?
A. The homepage, or lobby, of the online gambling client will clearly provide a list of games. If you're looking for blackjack, for example, click on the Blackjack tab, and you will be shown all of the Blackjack options that the site offers, with different varieties and betting limits clearly displayed. You can even brush up on the rules before you place a bet.
Q. Is there a live person to speak with for help?
A. Yes. The customer service department is open for questions and concerns about your online gaming around the clock. Having said that, not all gambling sites offer 24/7 support, be we list the best ones that do. To get help, simply click on the Customer Support button, and you will be given options on how you'd like to communicate. You can talk to a representative by telephone, email, Skype, or live customer chat.
Q. How do I learn the rules of a game that is new to me?
A. Your favorite online gambling site will have basic rules for all the games they offer; some will even offer basic strategy tips as well. Many players use the free play games on the site in order to get acquainted with the games before playing them for real money. They're a great way of learning the rules before taking the plunge.
Q. What if I have a gambling problem?
A. See our page on gambling addiction for more information on organizations set up specifically to help with this problem, or contact the Customer Service department of your favorite online gambling website.