1. Pick the right game
Did you ever wonder why the small print detailing the terms and conditions of the generous Welcome Bonuses typically offered by online casinos to new players states that only slots, keno, arcade games, and scratch cards count 100%? The simple reason is that these are the games with the biggest house edge. The casinos know that the longer you play these games and the more units you wager, the greater the likelihood that you will lose and the casino will win.
While that is true of all games to some extent, by insisting that the heavy play you will have to show to meet their requirements for the bonus be limited to games with a relatively high house edge, the casinos are minimizing their risk. Usually, you can still play games like blackjack, craps, and video poker, which, assuming the correct strategy is used, are more favorable to the player, but instead of counting 100%, they might count 25% or even less. Practically speaking, what this means is that if you realistically hope to satisfy the bonus associated wagering requirements, you have to play the slots.
---
"Trusted sites that have been business a long time, are certified for fairness by a reputable independent auditor."
---
Of course, many people are big winners in the slots, and one thing that online slot games have in their favor is that the average return to the player is often much better than in land-based casinos. But still, for your everyday play in the casino, if you are serious about trying to win, it would be worth your while to learn how to play one of the table games which depend partly on skill as well as luck.
Many gambling guides will tell you that blackjack is one of the best games for the player. But that presumes your at least knowing the basic strategy for the game. Also, depending on the rules, which vary widely, even playing perfect basic strategy can result in a house edge anywhere from less than .20 to more than 2.0. A common misconception is that single deck games are easier to beat than multiple deck games.
But that is not always true. For example, if the house pays blackjack at 6-5 instead of 3-2, the single deck game is a worse game. Similarly, roulette has different odds depending on whether you play American Roulette (with a double zero), or European or French Roulette (with just a single zero). The house edge for American Roulette is 5.26 (higher than for many slot games),while for European Roulette it is 2.7 and for French Roulette (with the "en prison" or half bet loss when the ball lands on zero), it is only 1.35. Clearly, the game you play matters. So pick the right game to make your money last longer.
---
2. Don't drink and gamble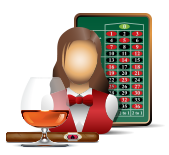 When you go to a regular brick and mortar casino, cocktail waitresses will repeatedly come up to your table or slot machine asking if you want a drink. The drinks are free (though a tip is customary), and unless you are visibly intoxicated, unlimited. When playing online, if you want a drink, you will have to serve yourself.
Either way, alcohol and gambling are a bad combination. Drinking impairs your decision making, causing you to stray away from the sound playing strategy you would otherwise use. Drinking can also lower your inhibitions and make you gamble more recklessly. If you have been winning, you might step up your bets to a level way beyond what makes sense for your bankroll. Then, instead of quitting a winner, you find yourself giving back all the money you won and more. If you have been losing, you might start chasing your losses and be unable to stop until your bankroll is down to nothing and you have gambled away the rent money.
---
3. Don't chase losses
Nobody likes to leave the casino a loser, but sometimes it is just not your day, so accept it and take a break. A small loss can be made up another time, a big loss maybe not, and chasing losses usually only means losing even more. The casino isn't going anywhere, so the best thing you can do is call it a day and try again some other time.
---
4. Set a stop loss to manage your bankroll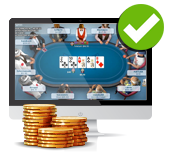 Before you even start to play, you need to determine a realistic size bankroll both for all of your play and for your activity on any one day. This needs to be money that is separate from what you need to pay your rent, groceries, credit card bills, and other fixed expenses.
It should be regarded as discretionary money which if, in the worst case scenario, you lose every cent, will not change your life one iota. Suppose, for example, you decide on a total gambling bankroll of $5,000, of which you deposit $1,000. You might then make your stop loss limit for any one day $200. Disciplining yourself in this manner will ensure, even when you run into a bad losing streak, instead of losing your entire bankroll in one session, you still have plenty left to try again another day.
---
5. RNGs are not truly random
Casinos would like to have you believe that their use of random number generators (RNGs) makes the results of their games truly random. A more accurate assessment would be to say the casinos use a "pseudo RNG" in which the different possible results are uniformly distributed but not completely exempt from showing certain patterns.
If you play a game like roulette or baccarat, it is a waste of time to concern yourself with the randomness or non-randomness, looking for repetitive patterns. What you should do is play in casinos that are regularly checked by an independent auditor that has certified that the games are in compliance with legally established standards of fairness.
---
6. Play at a trusted site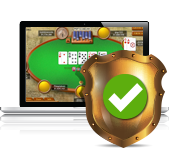 Making a selection from the wide choice of sites available to you can be tough. But just picking one at random or because you like the name or the appearance of the site can be a big mistake. Frequently, there are major differences between one casino and another. Many, but by no means all, are run as legitimate and reputable businesses where players are treated fairly and their identity and financial transactions are protected. However, there are other sites where you are gambling not just on the turn of a card, roll of the dice, or spin of the wheel or slot machine, but on the unknown integrity of the casino. Play safe and stick to trusted sites that have been in business a long time, are certified for fairness by a reputable independent auditor, and use a highly regarded company for software.
---
7. Understand the rules and strategies of the game you are playing beforehand
Because you are playing for real money, the extra time you spend familiarizing yourself with the rules and strategies of the particular game you are playing beforehand is time well spent. Blackjack is a good example of a game which can be played a variety of ways. Different rules like whether the dealer hits or stands on soft 17 not only affect the house edge, but also the optimal strategy for playing the game. Information on the correct strategies for different rules is readily available, so there is no excuse for not being prepared.
---
8. Take regular breaks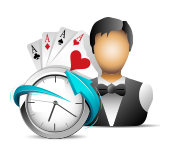 The casino is open 24/7, but that doesn't mean you have to play for hours at a stretch. Limit your playing sessions to 90 minutes and take regular breaks. You will feel better and play better. You make bad decisions when you are tired or hungry.
---
9. Not all gambling strategies work
Some gambling strategies like the Martingale system are based on fallacious reasoning and are a sure road to the poorhouse in any casino. Other strategies like card counting in blackjack work for some players in a brick and mortar casino where used cards go into the discard tray, but won't work online.
---
10. Read and make sure you understand the terms and conditions of your Welcome Bonus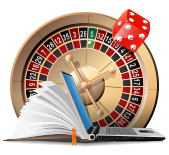 The Welcome Bonus is a gimmick that online casinos use to get you in the door; it is for the casino's benefit, not your benefit. That being said, there are major differences in the ways that different casinos set up their Welcome Bonus. Some casinos try to lure you in with offers of enormous bonuses. But more often than not, enormous bonuses also come with enormous deposit and "playthrough" requirements before you can withdraw your winnings.
You need to know ahead of time not only which games count 100% (or you may find yourself playing to try to meet the requirements forever), but also whether the playthrough is for just the bonus amount or your deposit also. Avoid casinos which don't let you keep the bonus after you play it through; this is very unfavorable for the player. Also, do the math to see how much total play is needed. If it is more than you can afford, there is nothing wrong with depositing less than the maximum and taking a smaller bonus.
---
If you follow these 10 simple guidelines, you will greatly improve your chance at winning when you play online.